e-Commerce Bike Partnership
About the business
What is it all about?
---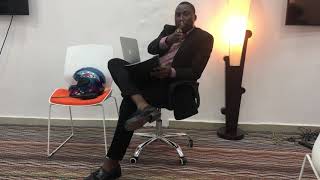 Investment in delivery bikes is an all seasons business. Delivery business is the hottest business all year round especially as we approach "ember" season. Invest in the total package earn N30k weekly on your hike. Total package covers; 1. Bike purchase 2. Bike kits (helmet, uniform, rain coat, boots, smart phone, gps, Bluetooth handsfree, box, smart phone holder, etc) 3. Registration and licensing (In investors name or company name) 4. App for monitoring transactions 5. Documentations 6. Administration and back office support Thank you for be in g part of our business We keep growing together forever www.themap.ng #TheMap
---
What is TheMap all about?
---
TheMap is a map that can guide people to multiple places both online and offline in reatime and interactively. TheMap is a one of kind application that is a web app and also a mobile app. TheMap is for easy online navigation from the comfort of your home to places beyond your reach. TheMap is automated location put in one platforms. Everywhere has been automated as an app and there are active people in the value chain representing each location as ambassadors. A location could be; Restaurant Shop Mall Hotel Church Road side shop Marketplace Pharmacy Hospital Farm land Car lot Gym Auto servicing center Filling station TV station Bus stop Estate etc WHAT WE OFFER We automate We monetize We manage
---
Other investment opportunities?
---
Yes sure there are multiple business opportunities and multiple value chains that one can invest in and earn lucratively because our business innovations amnd models are practival, unique and fast selling. We have investment opportunities in; Location sponsorship Virtual reality Drones Bike technocoan Board membership etc Let us know when you are ready to invest or your area of interest so we can send you a brochure and a business plans.
---
How does it work?
---
 Our job as a platform is to scout for various shipments in different locations.  Then we use your bike (investment) to deliver them  We share income
---
What is my assurance?
---
Our assurance is strong and mighty.
SHIPMENT AVAILABILITY
We have hubs with loads of shipments and shortage of bikes. TheMapGoTo directory has automated locations ranging from; shops, malls, plazas, marketplaces, pharmacies, supermarkets, roadside shops, kiosks, warehouses, factories, showrooms and lots more.... INSURANCE
The bikes we purchase for you is fully insured against theft or accident. QUALITY CONTROL We have experience in courier and logistics business and we have 2 outstanding awards for excellence.
---
Who maintains the bike?
---
It is our responsibility.  We will maintain and service  We will take care of training  We will pay for verification of the rider that will ride the bike  We will pay setup fee for the riders app  We will manage the bikes  We will fuel the bike daily  We will pay toll gates  We will pay when the bike need to go for servicing monthly  We will manage the rider
---
What are the risks involved?
---
Every business has a downside and here outlined below are the downsides of this business and our own measures to limit the risks and downside; This can come up at any tiime and task force will be on the loose to seize any bike that doesnt have the new document without notice. We usually stop the bike from working until necessary documents are gotten for that bike(s).
Pending approval from the authorities, it might take 24-72hrs for that bike to get back on the road to avoid impoudment of such bike by the authorities. Also note we follow due process to ensure that everything is done right and legitimately. 2. Weather condition. During rainy season, a heavy rain fall can hamper dispatch riders from going to do routine pickup and delivery. We usually carry over 'failed to deliver' items due to weather condition and give them priority delivery. 3. Theft or damage. This could happen at any time, losing the bike or damage caused by accident. we ensure your bike(s) gets comprehensive insurance policy to mitigate the unforeseen.
Trackers are installed and all bikes on our system/grid is monitors 24/7 to know their position anywhere they are. 4. Health condition The rider could be sick, go for check up while the bike is parked and not making money 5. Vehicle maintenance The bike may not make money while undergoing maintenance and being serviced by our technicians/engineers.
---
---
What am I paying for?
1. Bike purchase
---
We need to purchase the approved bike to ply the city roads without disturbance from authorities. We usually buy 200cc engine capacity and heavy duty bikes. We assemble/couple from scratch locally to ensure it is brand new and not refurbished as we buy direct from factory.
---
2. Bike kits
---
Helmet Uniform\ Rain coat Riders boots Smart phone GPS tracker Bluetooth handsfree Delivery box Smart phone holder Fiel tank cover etc
---
3. Registration
---
This is done in investors name or company name as the investor wish. License plate number Local Government certificate Certificate of road worthiness Ok paper LASAA certificate (if bike is in Lagos State) Insurance etc
---
4. Admin app
---
We will give you admin user name and password of your bike to enable you log on to your bike through our app to see what your bike is doing and how much your bike has been making. ABOUR OUR DELIVERY APP What are the features?  You can use our app as a tool to track your bikes performance (admin login)  We use the app to assign shipments to your bike(s)  Instant proof of pickup and delivery (POD)  Online payment gateway  Instant shipment pricing  Communication gateway (SMS/email)  Invoicing and accounting system  Real-time tracking  Dispatch app for riders and drivers  Admin app for investors  Schedule calendar  Customer address book and profile  Customer history  Push notification  LIVE chat  Vehicle profile  Web and mobile optimization  Drivers/riders profile  Unique user login  Time manager and reminders  Auto generated shipment manifest  Full interactive map  Full GPS navigation  Real time order updating  Trip manager  Customer feedback/rating system (driver/rider, services, etc)  Geofencing  Income calculator  Manual and automatic shipment assignment  Dispatcher management system  Training suite  Unlimited cloud data storage  QR code generator and scanner  Trip manager What are the advantages and benefits?  More efficient dispatching and delivery  1 touch operation  Light weight app (functions even with poor connectivity)  Easy dispatch monitoring and management  Fleet management  Easy customer management  Employer management  Customer confidence  Faster deliveries  Security  Instant feedback  Cost saving  Time saving  Resources management
---
5. Documentations
---
Investors contract/MOU Welcome brochure Payment receipt Bike papers presentation
---
6. Dispatch rider
---
Hiring background check Verification Training First alloance etc
---
7. Administration
---
Back office support and technical support

---
---
Dispatch riders
How to become a rider
---
You need to be verified as a rider and you must possess riders card that qualifies you as a dispatch rider. We will schedule an appointment for you with the police and Federal Ministry of Labour/NELEX (National electronic Labour Exchange What happens?  Uniform Kits  Salary account opening  Health care  Verification in police  Registration with Federal Ministry of Labour (NELEX)  Assignment of a brand new bike  Documentation  Training  Admin support Full kit Loan Any welfare package available? Yes. 1st 3months
You are qualified for health insurance after you ride for 3months and complete your probation period. This insurance will cover you alone After 6 months
You can get insurance cover for your family members, (wife and 2 kids) After 9 months
We help you acquire your own bike as a collaborative investor so you can earn money while you ride or while you sleep. What do I need to bring for verification? 1) 2 recent passport photographs
2) Valid means of Identification (national ID, drivers license,)
3) Utility bill (PHCN)
4) 1 passport photograph of your guarantor
5) Reference letter or letter of employment from our organisationrefering you for the verification
---
Recommend a rider
---
Recommend a rider. We pay you N5000 per rider you recommend. Note This money is paid to you once the rider you recommend you scales through our verufucation process and gets employed. If you become our partner at the `senior `partnership level, we will pay you weekly as the rider earns weekly.
---
---
Affiliate partners
How can I become an affilaite?
---
Send an email to themap.online@gmail.com indicate your interest to become an affiliate marketer.
We will send you a form to fill up, once form is completed and submitted we will send you necessary brochures, marketing materials and documentation
---
How much do I need to pay?
---
N7000 for associate partners This covers; Training Materials Admin support Shirts This is limited to some products you can market. N50,000 This covers; Training Materials Admin support Dedicated portal Verification ID card Complimentary card Shirts
---
What is the commission?
---
For independent investors of N580, 000  We pay you 5% which is = N29, 000 For collaborative investors of N120, 000/investor  We pay you 10% which is = N12, 000 NOTE  If you introduce a collaboratIVe investor who pays for more than 1 investment slots, we will pay you according to the investment slots they pay for. How long before my payments hits my account?  Within 24hrs after we receive your clients payment.
---
---
How to invest
Small Business Plan - Invest N580k
---
N900, 000 ROi in 1yr with payments made weekly Payment breakdown
• 1st 6months
• 2nd 6months
1st 6months payout (fixed amount)
N30, 000/week
N30, 000 x 4weeks = N120, 000
N120, 000 x 6months = N720, 000 Summary Total payout for 1st 6months minus capital
N720, 000 - N580, 000
= N140, 000 profit 2nd 6months payout N7,500 N7,500 x 4 weeks =N30,000 N30,000 x 6months. =N180,000 Grand summary N720,000 + N180,000 = N900, 000 N900,000 - N580,000 =N320,000 (total profit)
---
Enterprise Business Plan - Invest N680k
---
N1, 080,000 ROi in 1yr with payments made week. Payment breakdown
• 1st 6months
• 2nd 6months
1st 6months payout (fixed amount)
N30, 000/week
N30, 000 x 4weeks = N120, 000
N120, 000 x 6months = N720, 000 Summary
N720, 000 – N680, 000
= N40, 000 profit
2nd 6months payout (Fixed flat rate payment)
50% cut down from your previous returns from
N30, 000weekly – N15, 000 ROi
N15, 000/week x 4weeks
= N60/month
N60, 000 x 6months
= N360, 000 Total ROi
1st 6months = N720, 000
2nd 6months = N360, 000 Total N1, 080,000 Total income = capital minus total payout
N1, 080,000 – N680, 000
= N400, 000 profit
---
Corporate Business Plan - Invest N780k
---
N1, 440,000 ROi in 1yr with payments made weekly Payment breakdown
• 12months fixed amount payout ROi
N30, 000/week
N30, 000 x 4weeks = N120, 000/month
N120, 000 x 12months = N1, 440, 000 Total ROi
N1, 440, 000 Summary
Total income = capital minus total payout N1, 440, 000 – N780, 000
= N660, 000
---
How can I make payment?
---
Transfer to our corporate account Account name: The Map Online Account number: 1016497279 Bank name: Zenith Bank POS Terminal Available at our office Cash payment Available at our office or make a direct deposit into our account at any Zenith bank branch near you.
---
Our office address
---
Suite A59, Nigerian Air Force Shopping Complex, Along MM2 Local/International Airport, Ikeja, Lagos, Nigeria. Major landmarks; MM2 Local Airport International Airport Toll Gate Besam Bus Stop Nigerian Air Force Base Ikeja, Lagos. Nigeria
---
After payment what next
---
Register your investment and upload your proof of payment Click here to register your investment or Visit our website www.themap.ng At the bottom of the screen you will see 4 LIVE channels to contact us; 1. Phone call icon 2. WhatsApp icon 3. Email icon 4. Web chat icon Forward the details below to us on any of the LIVE channels or emailusthemap.online@gmail.com Send us your; 1. Proof of payment
2. Your full name (as you want it on your receipts and other documents) 3. Email address
4. Address (office or home)
5. Phone number (WhatsApp number preferably) 6. Picture (passport size photo) 7. A copy of your ID card We will prepare and send you your receipt via email. Assign an account officer to you that will be giving you regular updates.
---
Steps to get started
---
1. You pay to our corporate account 2. We purchase the bike for you
3. We get a rider
4. We manage the bike
5. We manage the rider
6. We bring shipments
7. We pay you weekly
---
Ember Splash PROMO
---
3 bikes

N780, 000 - Corporate Business Voucher N2, 340, 000

N680, 000 - Enterprise Business Voucher N2, 040, 000

N580, 000 - Small Business Voucher N1, 240, 000

Location discount voucher

N780, 000 - Corporate Business Voucher N2, 340, 000

3 MONTH EXTRA ROi - N180, 000

N680, 000 - Enterprise Business Voucher N2, 040, 000

2 MONTH EXTRA ROi - N120, 000

N580, 000 - Small Business Voucher N1, 240, 000

1 MONTH EXTRA ROi - N60, 000

5 bikes

N780, 000 - Corporate Business Voucher N3, 900, 000

N680, 000 - Enterprise Business Voucher N3, 400, 000

N580, 000 - Small Business Voucher N2, 900, 000

VR discount voucher

N780, 000 - Corporate Business Voucher N3, 900, 000

3 MONTH EXTRA ROi - N360, 000

N680, 000 - Enterprise Business Voucher N3, 400, 000

2 MONTH EXTRA ROi - N240, 000

N580, 000 - Small Business Voucher N2, 900, 000

1 MONTH EXTRA ROi - N120, 000

7 bikes

N780, 000 - Corporate Business Voucher N5, 460, 000

N680, 000 - Enterprise Business Voucher N4, 760, 000

N580, 000 - Small Business Voucher N4, 060, 000

Location discount voucher

Corporate Business Plan

N780, 000 - Discount Business Voucher N3, 900, 000

3 MONTH EXTRA ROi - N420, 000

N680, 000 - Discount Business Voucher N3, 400, 000

2 MONTH EXTRA ROi - N280, 000

N580, 000 - Discount Business Voucher N2, 900, 000

1 MONTH EXTRA ROi - N140, 000

10 bikes

N780, 000 - Corporate Business Voucher N7, 800, 000

N680, 000 - Enterprise Business Voucher N6, 800, 000

N580, 000 - Small Business Voucher N5, 800, 000

Bike discount voucher

N780, 000 - Corporate Business Voucher N7, 800, 000

Bike Small business plan - N580, 000

N680, 000 - Enterprise Business Voucher N6, 800, 000

Location enterprise business - N250, 000

N580, 000 - Small Business Voucher N5, 800, 000

1 MONTH EXTRA ROi - N120, 000
---
---
Ember Splash PROMO
3 Bikes Partnership
---
Purchase & own 3 bikes

Total package

N780, 000 - Corporate Business Plan N2, 340, 000

N680, 000 - Enterprise Business Plan N2, 040, 000

N580, 000 - Small Business Plan N1, 240, 000

Location discount voucher

N780, 000 -

Corporate Business Partnership

N2, 340, 000

Get

3 MONTH LOCATION ROi

N180, 000

You can get this N180, 000 as instant discount on your total payment

for partnership example -

Total package for this partnership

N2, 340, 000 - N180, 000 = N2, 160,000

N680, 000 - Enterprise Business Partnership

N2, 040, 000

Get

2 MONTH LOCATTION ROi

N120, 000

You can get this N120, 000 as instant discount on your total payment

for partnership example -

Total package for this partnership

N2, 040, 000 - N120, 000 = N1, 920,000

N580, 000 - Small Business Voucher

N1, 240, 000

1 MONTH EXTRA ROi

N60, 000

You can get this N60, 000 as instant discount on your total payment

for partnership example -

Total package for this partnership

N1, 240, 000 - N60, 000 = N1, 180,000
---
5 Bikes Partnership
---
Purchase 5 bikes N780, 000 - Corporate Business Voucher N3, 900, 000 N680, 000 - Enterprise Business Voucher N3, 400, 000 N580, 000 - Small Business Voucher N2, 900, 000 VR discount voucher N780, 000 - Corporate Business Voucher N3, 900, 000 3 MONTH EXTRA ROi - N360, 000 N680, 000 - Enterprise Business Voucher N3, 400, 000 2 MONTH EXTRA ROi - N240, 000 N580, 000 - Small Business Voucher N2, 900, 000 1 MONTH EXTRA ROi - N120, 000
---
7 Bike Partnership
---
7 bikes N780, 000 - Corporate Business Voucher N5, 460, 000 N680, 000 - Enterprise Business Voucher N4, 760, 000 N580, 000 - Small Business Voucher N4, 060, 000 Location discount voucher Corporate Business Plan N780, 000 - Discount Business Voucher N3, 900, 000 3 MONTH EXTRA ROi - N420, 000 N680, 000 - Discount Business Voucher N3, 400, 000 2 MONTH EXTRA ROi - N280, 000 N580, 000 - Discount Business Voucher N2, 900, 000 1 MONTH EXTRA ROi - N140, 000
---
10 Bikes Partnership
---
Purchase 10 bikes N780, 000 - Corporate Business Voucher N7, 800, 000 N680, 000 - Enterprise Business Voucher N6, 800, 000 N580, 000 - Small Business Voucher N5, 800, 000 Bike discount voucher N780, 000 - Corporate Business Voucher N7, 800, 000 Bike Small business plan - N580, 000 N680, 000 - Enterprise Business Voucher N6, 800, 000 Location enterprise business - N250, 000 N580, 000 - Small Business Voucher N5, 800, 000 1 MONTH EXTRA ROi - N120, 000
---
---